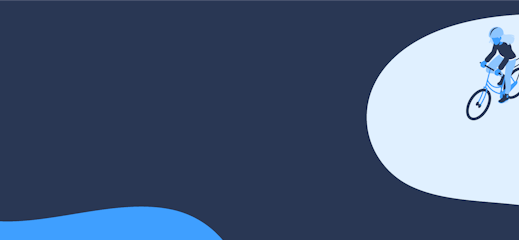 Rare disease
Rare, but widespread: a disease is considered rare when fewer than five out of 10,000 people are affected. However, more than 300 million people worldwide live with a rare disease. ref1 Complex clinical pictures make diagnosis difficult. Ada's prototype for a clinical decision-support tool can support timely rare disease detection.
Our solution
"We cannot accept the fact that people living with a rare disease often wait six years for the correct diagnosis. Artificial intelligence gives us the opportunity to change this and make a fundamental difference to the lives of millions of people worldwide."

Dr. Martin Hirsch
Co-founder & Chief Scientific Advisor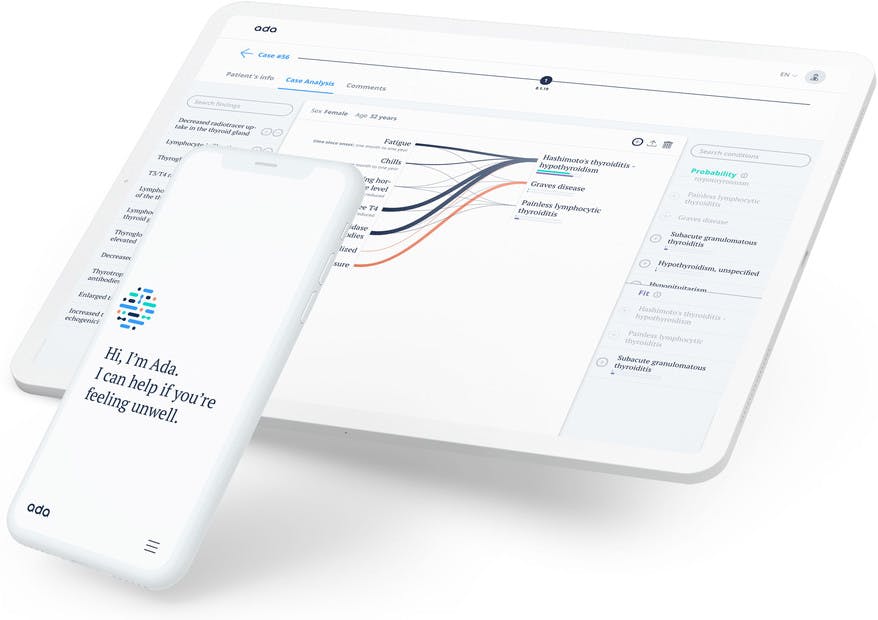 Ada's pioneering artificial intelligence works for patients and doctors to achieve better rare disease health outcomes:
Ada helps patients understand rare disease symptoms.
Ada's prototype for a clinical decision-support tool can support doctors' clinical decision-making for timely and accurate rare disease detection. Read our retrospective study to learn about Ada's potential to accelerate rare disease detection.
Thousands of conditions and symptoms

9 years' research and technology development

Trained with thousands of real cases
Our goals
Empower patients and raise awareness

Ada helps millions globally assess symptoms of rare and common diseases and shares patient-friendly information to help people understand their condition and how to manage it.

Reduce detection timeframes

Timely, accurate diagnoses help prevent unnecessary tests, improve referral efficiency, and initiate correct treatment.

Support collaboration and clinical research

Collecting evidence into one transparent system enables specialists to review Ada's suggestions and share anonymized cases for peer collaboration.