Male hormone
Check your sex hormone levels and identify imbalances.
Easy at-home testing kit
Analyzed by CLIA-certified* laboratories
Certified lab report available
Confidential results in 2 to 5 days
Free delivery and return

Tests for:
Testosterone
Sex hormone-binding globulin (SHBG)
Free androgen index (FAI)
Collection method:
Finger prick
You'll need the Ada app to track your order and get your results.
Ada Tests are currently available in the USA, except in NY.
You must be 18+ to buy and use an Ada Test.
FSA & HSA cards accepted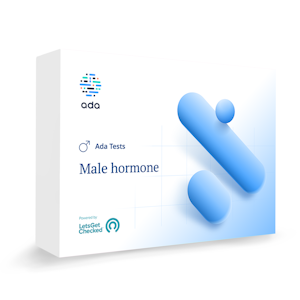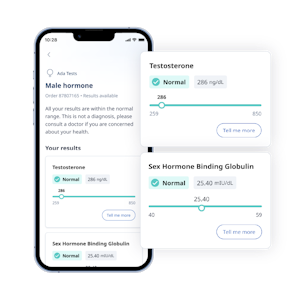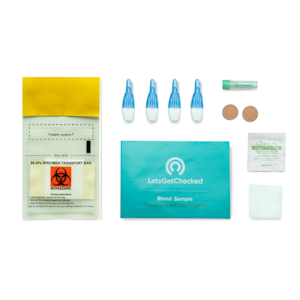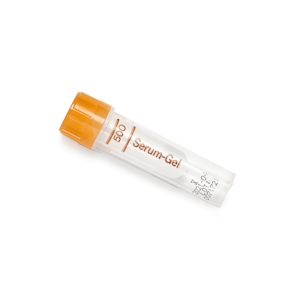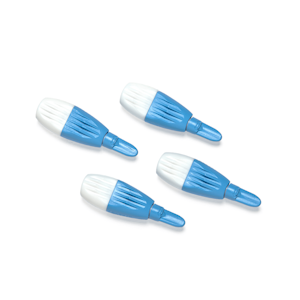 Who is this test for?
This test is for anyone 18 years old or older curious about their male sex hormone levels.
Fatigue, mood changes, and low sex drive can all be caused by imbalances of male hormones. These symptoms can severely affect physical and mental health. Monitoring your levels may help you understand what may be going on.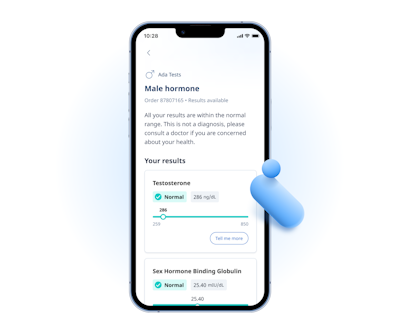 What does this test measure?
Testosterone plays a role in the development of fertility, muscle strength, bone health, and secondary sex characteristics including body hair, vocal changes, and muscle growth.
How it works
1. Free, discreet delivery

Your test kit will be delivered discreetly to your home free of charge.

2. Take your test

Follow our video or in-box instructions and return your sample using the prepaid UPS envelope.

3. Get your lab results

Your results and lab report will be ready in the Ada app 2-5 working days after we receive your sample.
Excellent
4.7 out of 5 based on 3 reviews

Read our terms and privacy policy.
*The Clinical Laboratory Improvement Amendments (CLIA) regulate laboratory testing and require clinical laboratories to be certified by the Center for Medicare and Medicaid Services (CMS) before they can accept human samples for diagnostic testing.