Ada was created by doctors so you can:
Understand your symptoms
With our free symptom checker, built on AI and clinical evidence

Manage your health
With our symptom tracker and the latest medical information

Find the care you need
With care options based on your unique symptoms and health profile
Get started in 5 simple steps
Take around 5 minutes to use our symptom checker.
Learn about the conditions Ada suggests.
Read trusted medical guidance.
Find out what to do next.
Confidential
We protect your data in accordance with the highest data protection standards. Your data. Your decisions.

Trusted
Ada is one of the most popular symptom checker apps. Rated 4.75/5 on Android and 4.8/5 on iOS.
3 in 1 symptom checker

Take care of your loved ones with separate symptom checker profiles.

Explore human health with our doctors' Condition Library.

Monitor changes in your health with the symptom tracker.
13 millionusers

30 millionsymptom assessments completed

368,0005-star ratings

7product languages

50in-house medical experts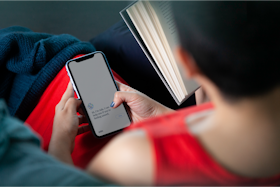 For better health
I was skeptical while downloading it, but I answered Ada's questions honestly, and was given a rather accurate assessment which I took to my specialist, and we're now treating a condition that can be monitored easily.
These are unaltered publicly available third-party statements and not claims from Ada.