Voting open for SXSW 2024 panels focused on supporting HIV and COVID-19 patients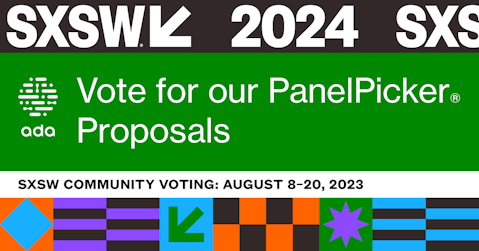 New York - 10 August 2023
We're thrilled that Ada co-founder and Chief Medical Officer, Dr. Claire Novorol has been nominated to represent Ada in two proposed panel presentations at South by Southwest (SXSW) 2024, one of the most popular gatherings for ideas and creatives across the globe:  
"40 Years Since the Discovery of HIV as the Cause of AIDS" features Dr. Novorol alongside impressive industry players including  CEOs of The Elton John Foundation, one of the largest independent AIDS organizations in the world, Excision Biotherapeutics, a company developing a cure for HIV, and renowned journalist, cultural critic, and human rights activist, Emil Wilbekin who is HIV+.  
"The COVID-19 Emergency is Over. Now What?" reflects on supporting COVID-19 patients in the long run. As the World Health Organization and CDC declare the emergency over, many patients are still experiencing symptoms and struggling to get care. The proposed panel features perspectives by Dr. Novorol about the role of digital health in addressing gaps, Nirav Shah, MD MPH, an infectious disease doctor, and JoyL Silva, Global COVID Antiviral Franchise Lead at Pfizer. 
SXSW relies on feedback from the public in shaping the final program. We appreciate your taking the time to let SXSW know these are topics you'd want to see at one of the biggest gatherings of advocates, experts, and innovators. Every vote counts!
How to vote:
1. Create a SXSW account by filling in the fields here; it only takes a moment.
2. Go to your email inbox, open the SXSW email, and click the "Confirm my account" link.
3. Click on the session titles below, then for each session, on the right-hand side click the up arrow ⬆️ to vote:
4. Leave a comment at the bottom about why you'd like to hear more.
After you vote, please consider sharing the panels with your networks. Thank you in advance for your support!