Meet some of the doctors, scientists, and medical experts working at Ada. Along with our other medical professionals, these in-house experts provide medical insight and oversight across our product, research, evaluation studies, clinical governance, partnerships, medical knowledge, and online medical content.
Members of this team work together to ensure our online medical content is factually correct, up to date, and easy to read and understand.
Medical Leadership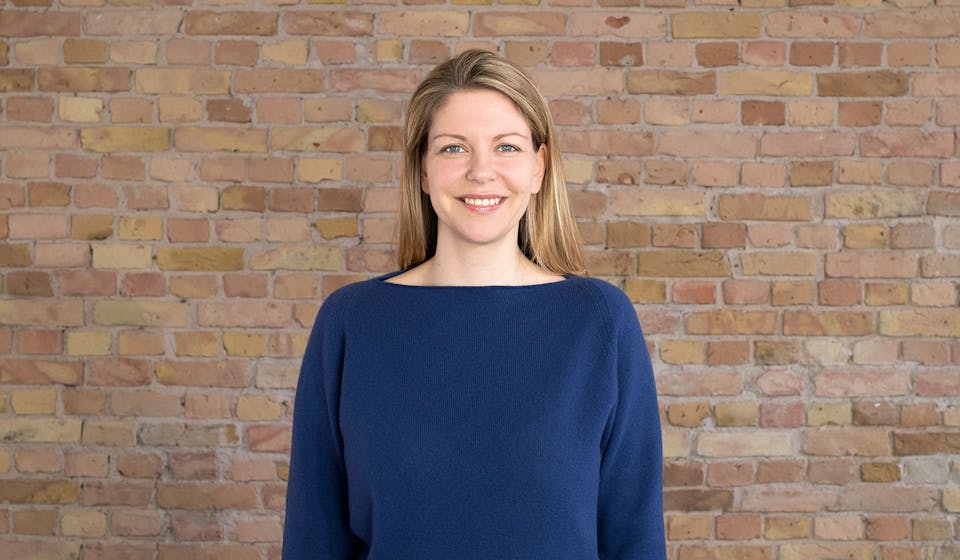 Co-founder & Chief Medical Officer
Dr. Claire Novorol
Co-founder & Chief Medical Officer
Dr. Claire Novorol
Before co-founding Ada, Dr. Novorol received degrees in pathology and medicine as well as a Doctorate in Neuroscience from the University of Cambridge. She worked as a pediatrician within the NHS before specializing in clinical genetics. Claire is also the founder of Doctorpreneurs, a global community for healthcare professionals interested in innovation and entrepreneurship.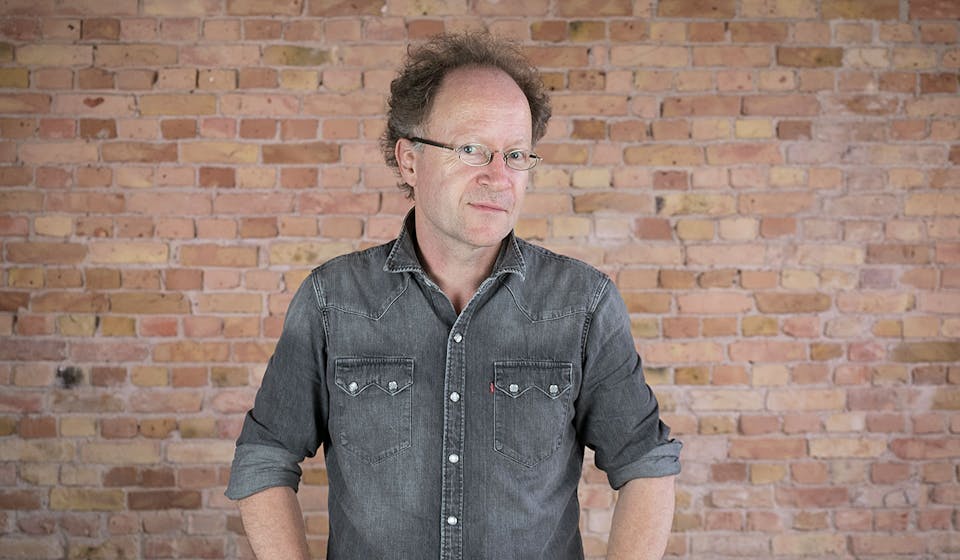 Co-founder & Chief Scientific Advisor
Dr. Martin Hirsch
Co-founder & Chief Scientific Advisor
Dr. Martin Hirsch
Before co-founding Ada, Dr. Hirsch received his Degree in Theoretical Medicine from Philipp University of Marburg and worked as an independent researcher. Martin also holds a Doctorate in Neuroscience. His interests include cognitive neuroscience, semantic knowledge representation, and the use of technology to support human thinking and decision-making.
Clinical Governance

Dr. Matthew Fenech
Medical Safety Lead
Dr. Fenech received his Degree in Medicine from the University of Malta. After graduating, he started his postgraduate training at various hospitals, including Cambridge University Hospital. Matthew specialized in diabetes and endocrinology and received a Doctorate in Philosophy from the University of East Anglia for his research on the links between obesity and diabetes. He also completed a Master of Computational Cognitive Science at Birkbeck, University of London.

Dr. Shubhanan Upadhyay
Clinical Expert
Dr. Upadhyay is an urgent care GP for the NHS and a Clinical Entrepreneur Fellow (2018/19). He holds a Bachelor of Medicine and Bachelor of Surgery from Imperial College. His areas of expertise include global health, tropical medicine, and medical education. Shubs writes about global health, tropical medicine, medical education, and technology's capacity to support patient care and proactive health management.

Dr. Adel Baluch
Clinical Expert
Dr. Baluch works as a GP for the NHS. He is a graduate of St. Bartholomew's and The Royal London School of Medicine and holds a Bachelor of Medicine and Bachelor of Surgery from Queen Mary University of London. Adel also holds postgraduate qualifications for the membership of the Royal College of Physicians, the Royal College of General Practitioners, and the American Board of Lifestyle Medicine.
Medical Knowledge

Ewelina Türk
Vice President of Medical AI
Ewelina is responsible for our core technology division that provides Ada's medical intelligence. Born in Poland but raised in Germany, Ewe studied medicine at Charité Universitätsmedizin Berlin, with a clinical interest in pediatrics, especially emergency and preventative care. Alongside her work at Ada, Ewelina is completing a doctorate in pediatric rheumatology
A small selection of the physicians within our Medical Knowledge Team:

Dr. Michal Stebnicki
Medical Knowledge Engineer
Dr. Stebnicki studied medicine in Lodz and Wroclaw before receiving his Degree in Medicine from the Wroclaw Medical University Faculty of Medicine. Michal's particular interest is in psychiatry and within this area, he gathered further clinical experience as a trainee and as an assistant physician in Berlin clinics.

Dr. Chi-Yu Liu
Medical Knowledge Engineer
Dr. Liu practiced medicine in eastern Taiwan. His interest in promoting children's rights and welfare, especially in health, led him to pursue a Master of Children's Rights and Childhood Studies in Potsdam, Germany.

Dr. Yusuf Cem Kaplan
Medical Knowledge Engineer
Dr. Kaplan trained as a pharmacology specialist in Turkey and is a medical doctor. Before Ada, he worked as a professor of pharmacology and directed a Teratology Information and Research Center, which is designed to support pregnant and breastfeeding women and their physicians and to answer questions regarding medication exposure during pregnancy and lactation. Cem's areas of clinical interest are poisonings and medication-related health problems.

Dr. Kirsten Gray
Medical Knowledge Engineer
Dr. Gray received her Degree in Medicine from the University of Otago in New Zealand, and during this time, she was also involved in research projects in the field of psychiatry. After graduating, she worked as a hospital doctor for several years, with a clinical interest in psychiatry and pediatrics. Before joining Ada, Kirsten worked at the Starship Children's Hospital in Auckland.

Dr. Nisha Kini
Medical Knowledge Engineer
Dr. Kini received her Bachelor of Medicine and Bachelor of Surgery from the Maharashtra University of Health Sciences and her Master of Public Health in Epidemiology and Biostatistics from the University of Massachusetts Amherst. She worked as a resident medical officer in India, and then as a researcher in academia and industry in the United States and Europe. She is honored to be a part of a team that combines medicine and AI technology to help millions of people around the globe.

Nils Metzger
Medical Knowledge Engineer
Nils received his Degree in Medicine from Rheinische Friedrich-Wilhelms-Universität in Bonn. As a student assistant, he delivered patient care in the ICU and general ward of Universitätsklinikum Bonn and completed his internship in Berlin that focused on internal medicine and urology. During his studies, Nils contributed towards creating a database for people with epilepsy due to limbic encephalitis. Utilizing Ada's technology, Nils is excited to help improve people's lives worldwide.

Dr. Malek Hamzeh
Medical Knowledge Engineer
Dr. Hamzeh was granted a scholarship to study medicine at Istanbul University in Turkey and graduated with a Doctor of Medicine degree. He worked as a family doctor at a community health center in Istanbul, where patients were mainly refugees without prior access to healthcare. Malek's particular interests are vaccinations and preventive medicine in primary care. He believes access to healthcare is everyone's right and is excited to join Ada in making that possible.

Daniel Glauert
Medical Knowledge Student
Daniel is a doctoral candidate at the Charité – Universitätsmedizin Berlin and one of our medical knowledge students. He has experience in the National Medical Students Association, the Humboldt-Universität parliament, and medical internships in developing countries. Daniel is interested in health politics and global health. He is committed to bringing the future of medicine to university curricula and is co-developing and teaching several classes on digital health.
Medical Content Management

Dr. Fabio Pereira
Medical Content Manager
Dr. Pereira studied medicine at the University of Porto, and he completed his medical studies with a Master of Biomedical Sciences and a focus in liaison psychiatry at the Charité – Universitätsmedizin Berlin. When he's not making our content as credible, helpful, patient-friendly, and as interesting as possible, Fábio researches the relation between the sound and the body in his Master of Sound Research at Goldsmiths University, London.
Epidemiology & Public Health

Dr. Andreas Gilsdorf
Director of Epidemiology and Public Health
Dr. Gilsdorf is a physician with a specialization in occupational medicine and infectious disease epidemiology. Before Ada, he was Head of the Surveillance Unit and Deputy Head of the Department of Infectious Disease Epidemiology at the Robert Koch Institute. There, Andreas was responsible for the national infectious disease surveillance system and built and headed the Emergency Operations Center. He also has experience working at the WHO's Regional Office for Europe.

Alicia Mehl
Epidemiologist
Alicia trained in the control of infectious diseases at the London School of Hygiene & Tropical Medicine and is an epidemiologist within our Epidemiology & Public Health Team. She brings diverse global health experience working in resource-limited settings, including Mozambique, Nigeria, and Saint Lucia. Alicia is interested in combining the power of AI and epidemiological methods to achieve better health outcomes for all.
Clinical Evaluation

Dr. Stephen Gilbert
Clinical Evaluation Director
Dr. Gilbert graduated with a Doctorate in Computational Biology from the University of Leeds. He is a clinical studies specialist and physiologist. He works within the medical devices sector in clinical assessment and evaluation, medical writing, and regulatory affairs. Stephen has broad experience in cardiac physiology and medicine, including veterinary clinical experience, cardiac imaging, cardiac physiology, and modeling.
Rare Diseases

Dr. Fiona Pick
Medical Director, Rare Diseases
Dr. Pick has spent 19 years working as a doctor in the NHS. She specialized in pediatrics, and for the last 10 years worked as a consultant clinical geneticist in London. Fiona received her Doctorate in Medical Research, specializing in the genetics of lymphatic disorders. As Medical Director, she has oversight of Ada's clinical governance operations, works closely on clinical evaluation projects, and provides clinical liaison for business development, global health, and rare disease initiatives.