Health enterprise AI
Better health outcomes need smarter medical technology. Let's improve health and care together.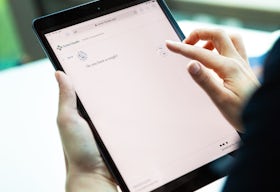 Your trusted partner for medical quality in AI
Ada supports patients from the first onset of their symptoms. How many patients wait on the phone to talk to a nurse or send an email to their doctors asking if they need to come in for a health issue? With our busy schedules, who has the time to take time off work only to be told they did not need to be seen? When you do need care, Ada can direct patients to the appropriate place — for example, a walk-in clinic around the corner from their house rather than a long wait at the emergency department across town.
Albert Chan, MD Sutter Health Chief of Digital Patient Experience
Let's improve health and care together.
---
Gilbert, S. et al. BMJ Open, (2020). doi: 10.1136/bmjopen-2020-040269