We believe in a world where everyone has access to the healthcare they need. To make that happen, we need talented people who are passionate about making the world a healthier place.

Want to work towards technology that does good around the globe? You could help millions of people, including yourself. Studies show that having a higher sense of purpose is linked to a longer, healthier life.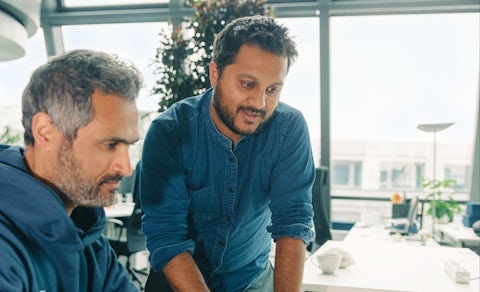 Our team works from offices in London, New York, Munich, and Berlin. Together, we represent 50 nationalities and the diverse cultural backgrounds and healthcare needs of our products' global user base.
Want to join us?
Please apply using the online form. For questions about careers, please contact our talent acquisition managers at talent@ada.com.

Ahmet Kivrak
Head of Talent Acquisition
Gizem Turan
Senior Talent Acquisition Partner
Martin Forry
Senior Talent Acquisition Partner