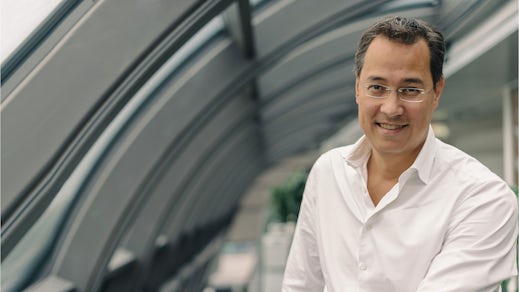 I've noticed something during this pandemic while performing the widely practiced balancing act of caring for children alongside my work from home. In this era of virtual working and physical distancing, technology has never been a more intimate part of our professional and personal lives.
And within healthcare, there's been a remarkable shift. COVID-19 has accelerated consumer demand for new digital health solutions and industry momentum toward a more digital, interconnected future for health. For us here at Ada, the past few months have galvanized our determination to help by sharing trustworthy advice for people in their time of need.
Without wanting to burden you with even more screen time, here's a 2-minute update on some of the things that have kept us busy over the last few months.
Unparalleled global reach and user impact
We've now surpassed 10 million users who have completed 20 million assessments, without compromising user satisfaction. We reached 250,000 5-star ratings, making us the world's most popular health assessment app.
While those numbers are important, it's the reviews that users share – how Ada detected a rare disease within minutes not years, how Ada helped a user in a mental health crisis – that mean the most to me and the team. Even when we read a review that isn't as positive as we'd like, it offers an opportunity to reflect, learn, and further improve.
My favorite recent review
One of our Portuguese-speaking users shared the following:
5 stars review

Peer-reviewed medical quality
Those user reviews and ratings are only possible because we've always put medical quality first. We're confident our clinically driven AI and medical knowledge leads the industry and we welcome scientific scrutiny.
A recent peer-reviewed and published study looked at how Ada helps improve primary care. Of 523 primary care patients, 98% involved found Ada easy to use and 13% would have visited a less urgent care setting. Learn more about the study and its real-world implications, and keep track of our clinical validation program and scientific publications that involve Ada.
Ada is a World Economic Forum tech pioneer
In June, we joined the World Economic Forum (WEF) as one of 100 tech pioneers. It brings together the "world's most promising scale-ups at the forefront of technological and business model innovation." As part of this two-year journey, we'll work closely with WEF to advance critical global health topics.
Enterprise solutions, powered by Ada
The same core medical reasoning, clinically driven AI, and seamless UX our users know and love powers our enterprise solutions. Meet Assess, Connect, and Handover, and check how our partners are engaging users in their healthcare with intelligent health assessments and customized navigation to the right services. I'll share details about new enterprise partnerships very soon.
Pandemic partnerships
Made freely available in 7 languages, Ada's COVID-19 screener is helping dozens of organizations give their users a comprehensive and reliable assessment. Tens of thousands of assessments have been completed. Together with Samsung, we made it available in-app to around 9 million Samsung Health users in America.
Moving fast and doing it right
Our Medical Safety Lead, Dr. Matthew Fenech, penned a good read that I'm sure you'll enjoy. He discusses the risks associated with rapid development of digital health tools driven by the pandemic. We believe that industry collaboration is essential to success.
To that end, Dr. Fenech also contributed to the new CONSORT and SPIRIT AI guideline extensions – an important step towards establishing new reporting standards for clinical studies on AI tools. He's also contributed to the upcoming chatbots RESET framework guidance issued by the WEF to encourage best practice for conversational AI agents in healthcare.
Finally, thanks to all of our users, partners, clients, investors, and staff for their unwavering commitment and inspiration. It's helping us directly improve health and care for millions of people around the world.
From all of us here at Ada, stay well and please – take a screen break.
---
This user's experience may not match your own. Ada does not make a medical diagnosis. Please seek the advice of a medical professional if you are concerned about your health.