Diversity in healthtech: why securing funding is harder for female founders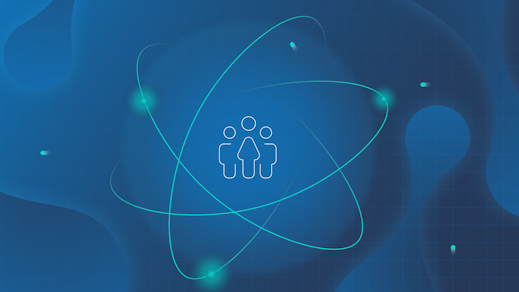 This article was originally published on Forbes.
Earlier this month, I wrote about why I believe it is vital for the healthtech industry to have more women in positions of leadership. Today, I want to continue that discussion by focusing in on one specific part of this debate: securing investment as a female founder in healthtech.
Like much of tech, there are big diversity problems in the healthtech sector - particularly when it comes to securing the institutional funding needed to scale. Research recently published by Diversity VC and the British Business Bank made clear that the funding landscape in the UK is still not a level playing field when it comes to gender. Their research found that, of the £5.6bn of venture capital invested in 2017 in the UK, an overwhelming majority (89%) went to all-male founder teams. Of the remainder, 10% went to mixed gender teams, with a paltry 1% going to female-only founding teams. The international outlook is not much better: the World Economic Forum reported that in the US and Europe just 2% of VC investment went to female only teams.
It is also important to note that, as well as gender diversity, there is also a distinct lack of ethnic diversity. In fact, according to the 2018 GEM Report, black women have raised an astonishing 0.0006% of all tech venture funding since 2006.
What I find most alarming is that the pace of change is still incredibly slow. Diversity VC found that although the proportion of VC investments into all-female and mixed gender teams is rising, the rate of change is extremely slow. In fact between 2007-2017, the number of deals in mixed gender teams increased by only 5% and for all-female teams by only 2%. As the report states "...at this rate even reaching 10% of all deals [for all-female teams] would take until 2045."
In healthtech things are a little better, but not by much. Rock Health's analysis found that just one in seven health tech startups that received investment in 2018 had a female CEO - that's just 13%, although it compares favourably with their previous study which found that only 6% of digital health CEOs who secured funding in the four year period 2011-2015 were women.
Three barriers to equal opportunities in investment
It is clear therefore that we are going to need some fundamental changes if we are to ever properly redress the imbalance that exists in funding within healthtech, and tech more broadly.
The question is, with such a complex issue, what are the underlying factors preventing more rapid change, and what levers can we pull to enact real change? Based on my experience of raising investment as part of a mixed gender founding team, and the experiences of my peers, I would say there are three major issues to be addressed.
#1 Investors rely on pattern recognition
The decisions that VCs have to make about when, how and where to invest are far from simple. Of course, the facts and figures about a business and the market it operates in are crucial to this decision making process but there is a significant element of subjective judgement involved as well.
This is where VCs often rely on pattern recognition. What does a successful founding team look like? What behaviours does a great CEO typically demonstrate? Does this pitch match up with other successful investments I've been involved in previously?
The relative scarcity of female founders and entrepreneurs weighs against us in these assessments. Female founders' natural communication style will often mean that they pitch and lead differently to their male counterparts and, unfortunately, this means that to many investors they will not fit the pattern associated with being a 'successful entrepreneur'.
The problem is exacerbated by the fact that women aren't only relatively scarce within startups - they are also under-represented within VC firms. In the UK, women make up just 13% of senior people on VC teams and nearly half (48%) of investment teams in the UK have no women at all.
#2 Warm introductions increase inequality
This lack of diversity isn't just an issue when it comes to investors deciding which companies to back, it also contributes to an inequality in who gets the opportunity to pitch in the first place.
The tech and healthtech sectors can at times feel like a very close-knit world. This brings many advantages but it can also make it harder for those with different profiles or backgrounds to get in front of the people that matter.
When it comes to securing funding, this is especially significant. Many VC investments start out with a simple introduction from a trusted contact or colleague. These 'warm introductions' might not sound like a big deal but research shows that they are hugely influential. Diversity VC's report discovered that founding teams that received warm introductions were 13x more likely to be successful than just a straightforward 'cold submission'.
The importance of being connected to the right people within the VC world, combined with the lack of gender diversity within investment teams, means that the beneficiaries of warm intros are much more likely to be male. And the data backs this up: nearly a quarter (24%) of VC firms did not see a single female founder at an investment committee in 2017 - and just one in 25 (4%) of the founding teams seen by VCs were all-female. If even getting into the room is much harder for female founders, it is little wonder that we see such a disparity in the teams that ultimately secure funding.
#3 People invest in businesses they can relate to
Finally, the lack of female representation within investment teams also impacts on the type of businesses that can secure funding. While the best VCs can look beyond their personal experiences and see the potential value in a business aimed at a different demographic, in many cases investors cannot help be more positively disposed to ideas that they themselves would like to use or buy.
This is particularly relevant for healthtech. Given that the majority of VCs are run and staffed by men, it is probably not a coincidence that startups devoted to male health and wellness problems (covering everything from erectile disfunction to hair loss) tend to secure bigger funding rounds than startups focused on female health issues such as fertility. As Pitchbook reported, even in a record year for the overall level of funding in 'femtech businesses', the two largest funding rounds in the wellness space in 2018 were raised by two male-oriented health companies, Ro and Hims who raised $88m and $90m respectively.
It is hard to quantify this effect, but I am sure that the gender imbalance within investing teams has a direct impact on the responses healthtech companies receive. As Halle Tecco, investor and founder emeritus of Rock Health, a seed fund investing in digital health startups, said in an interview with Fast Company, "I've heard the same story over and over of male investors who did not really understand the problem well enough to get excited about a [fertility] company...."
The way forward
Enough of the diagnosis. What's the cure? Although there can be no quick fix there are some concrete steps that the VC and healthtech ecosystem can take to help redress the balance.
Firstly, and most importantly, more diversity will lead to more diversity. If VCs make gender equality a business priority when hiring, this will be a major step towards levelling the playing field for female founders. It will also help VCs to avoid homogeneity in their thinking and decision-making, which can only be an advantage when it comes to identifying the next unicorn-in-waiting. There are a number of firms that are already making great progress in this area but, if we are really going to accelerate the pace of change, this needs to be much more widespread.
At an organisational level, putting measures in place to reduce the reliance on networking and warm introductions is also vital. This could be done by creating more opportunities to meet entrepreneurs from beyond the existing network, such as setting up 'office hours' for anyone to come by and meet the team, or by establishing dedicated processes to ensure that 'cold' submissions receive a fair assessment.
There are also steps that can be taken to address subconscious bias on an individual level. There are some great bias-training programs which are designed to help organisations raise awareness of this issue. If I ran a VC firm, I would make it compulsory for everyone on my team to take this training so they can understand how much cognitive biases can affect decision-making at all levels.
Of course, we also need more female founders, and more female founders pitching, if we are going to drive up the numbers of female founders receiving investment. That's why it is vital that we all take responsibility for this issue, and don't think of it as something that only investors can fix.
As a female founder, I am very aware that I have a role to play in mentoring other women, providing support and advice and helping to facilitate the kind of introductions and networking opportunities that are often much more readily available to men. However, it is equally important that men who have successfully built companies and raised money mentor female founders. Since there are far more men who've raised significant funding, we need to create ways to get them interacting more and mentoring females, rather than only other male founders. We all have a duty to continue talking about diversity and championing it as a vital component of any healthy business or industry. Personally, I find this aspect of my role hugely rewarding and I am continually inspired by the women in our industry who are working to build great businesses and improve the lives of patients and clinicians.