To fight this pandemic, people need convenient and credible COVID-19 information about their symptoms and guidance about whether to stay home or seek care. Our doctors developed the Ada COVID-19 assessment and screener to inform and guide people, helping your teams focus their care on those who need it most.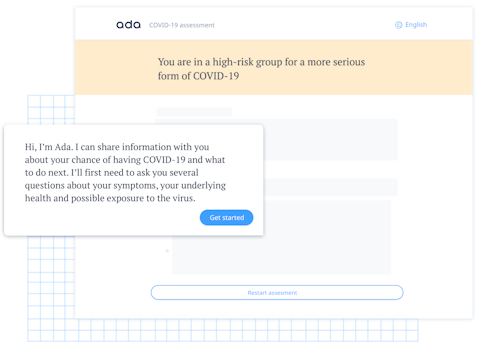 A more thorough assessment
Establishes relevant medical history
Assesses symptoms and exposure
Identifies risk factors that impact symptom severity
Indicates the likelihood of COVID-19
Suggests safe and sensible next steps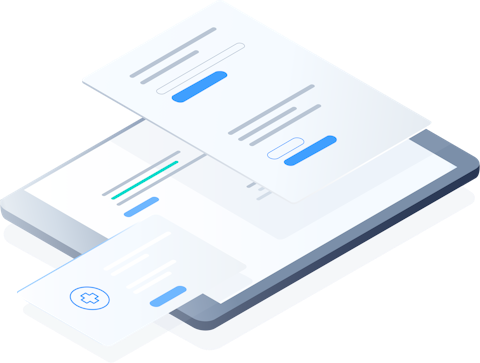 Integrate free solution
It's available now. We estimate it will take your developer one hour to integrate. Share your email for immediate access to the embeddable code here. We may email you to ensure it's a success.
A unique solution for a global challenge
Developed by Dr. Andreas Gilsdorf, our Director of Epidemiology & Public Health and a former infectious disease specialist at the WHO, and our team of medical experts

Built and continuously updated on evolving COVID-19 clinical guidelines from the WHO, the CDC, and six health ministries

Thorough question flow that assesses risk and symptom severity

Simple integration estimated to take your developer one hour

Available now in English, German, Italian, Arabic, Spanish, Portuguese, and Indonesian – more available soon
Let's improve health and care together.