People waiting for the right diagnosis need AI-supported healthcare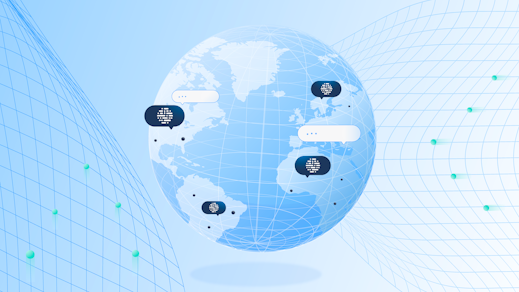 At Ada, our mission is to help a billion people by transforming knowledge into better outcomes. That means using our advanced technology to help people all over the world to detect every disease accurately, whether common, uncommon, or rare, and to take the best next steps. 
That's the mission that called me to join the company after 15 years as a life sciences leader. I've worked in cardiovascular disease, diabetes, women's health, ophthalmology, and rare diseases. And a common denominator across all indications and geographies was the necessity to improve quick and accurate diagnoses. 
My time in the industry convinced me that decision-makers in life science companies genuinely care about improving the lives of the people they serve. At Ada, that's what we care about too. 
Now I'm leading an experienced team that works with life sciences organizations – including 'big pharma', small biotechs, investors, scientific and academic institutions, healthcare professionals, medical device companies, digital health providers, and patient advocacy groups – to direct people to a diagnosis, and hopefully the treatment and care that can help them live healthier, happier lives. 
Our partners choose to work with us because of our global reach and outstanding medical quality. Just like our industry partners, we work in a (rightly) highly regulated environment and continuously generate high-quality evidence that our solutions are safe and can improve health outcomes. 
Detecting conditions faster with AI
At the heart of it all is Ada, a medical reasoning technology that combines the best of AI and medical knowledge. Doctors originally developed Ada to support diagnosis for both common and rare conditions. Today, that intelligent technology is still the heart of Ada and drives a symptom assessment app in the hands of 10 million users in 7 languages.  
People consult Ada when they're feeling unwell and need to know what to do next. After a few simple background questions, Ada conducts a quick assessment that flows like a natural conversation with a doctor, asking dynamic questions depending on the user's symptoms, providing 1 or several possible causes for these symptoms, and then connecting them to the most medically suitable care options. This could be anything from visiting a pharmacy for an upset stomach to making an appointment with a doctor who might diagnose a rare disease. 
In the current healthcare system, we know that diagnosis can be slow – even for relatively common conditions like diabetes (2 years1) or depression (7 years2). People living with a rare disease often face a chaotic diagnostic odyssey that can span decades3 – if they are diagnosed at all. 
Our solutions aim to support doctors, not replace them, as only qualified healthcare professionals can make a diagnosis. It is our great aim, however, that following an Ada assessment, diagnosis can be established more quickly, and Ada users can follow a care journey that opens the door to treatment and supports health management and research.
Delivering value with life science partnerships
We are proudly transparent about our work with industry leaders and clinical experts. Among our partnerships, we're working with Pfizer to ensure that people experiencing symptoms indicative of acromegaly or amyloidosis find the answers they need. 
We are supported by Sanofi Genzyme to help people with lysosomal storage disorders – such as Gaucher disease, Fabry disease, Pompe disease, and autoimmune polyglandular syndrome type 1 (APS-1) – receive accurate health assessments.
We also support a research working group at Charité and Hannover Medical School to evaluate the potential of AI to accurately and quickly enable diagnosis of rare rheumatological diseases. This 3-year research project follows an interdisciplinary approach involving experts and patient groups.
In addition to faster, more accurate disease detection, our life science solutions include raising disease awareness, delivering insights that can help expedite treatment pathways, and finding and recruiting eligible clinical trial participants.
Accelerating rare disease diagnoses
Let's take a closer look at rare diseases. Scientists estimate there are at least 7,000 rare diseases, and many of them share symptoms with common conditions. That's a problem, because medical students are trained to prioritize the most common and probable causes for symptoms: "When you hear hoofbeats, think of horses, not zebras."
That's part of the reason the average person living with a rare disease waits 5 years to receive an accurate rare disease diagnosis, at a high cost to the individual, their family, and healthcare systems alike6. Most rare diseases have a genetic basis and predominantly affect children. Tragically, many of them are fatal. Children and their families can endure years of uncertainty and suffering. Take a moment to imagine the toll that takes on quality of life.
This is where Ada can make a real difference. Ada equips people with the questions they need to be asked if symptoms and other information indicate even a slight possibility that a rare disease might be a possible cause, so that Ada users can then find the right path, quicker.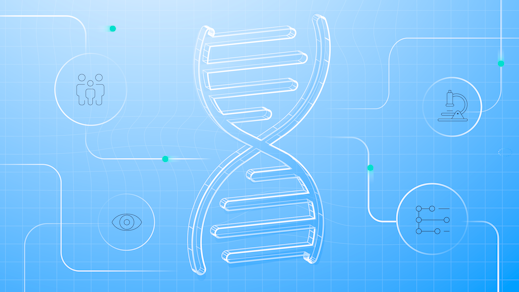 In a peer-reviewed study conducted in collaboration with the Hannover Medical School and published in the Orphanet Journal of Rare Diseases, Ada was found to have the potential to  shorten the length of time to get the right rare diagnosis by an average of 50%7. In 33% of patient cases, Ada was able to detect the condition that was later confirmed by a rare disease specialist as early as when the patients first reported symptoms. Imagine the potential to help people get to the right diagnosis earlier if this were confirmed and used at scale.
Some people may learn the name of a rare disease for the first time during an Ada assessment, then take this to their doctor for confirmation. We've received feedback from users who have had their rare disease detected within 10 minutes by Ada, and had a diagnosis confirmed by their doctor later on. We also hear from users who already know they have a rare disease and 'test' if Ada can detect it:
Rare diseases are particularly close to my heart, and to Ada's. We are grateful to leverage our life sciences partners' disease-specific expertise to integrate clinical insights into Ada's medical reasoning. For rare diseases, these insights may be lacking in the published medical literature. 
To model a new rare disease, our doctors refer to medical literature, epidemiology, healthcare professional feedback, and patient insights. Only those who have experienced a condition first-hand can truly help us understand what it's like to experience symptoms, and what it's like to be presented with a possible rare disease diagnosis. We are passionate about learning directly from our users. We listen to how they report their symptoms and use this information to improve Ada, smoothing the healthcare journey for people who will tread their path in the future. 
Today, there is greater realization that digitally literate and enabled people have greater chances of managing their health proactively and independently. To reach our goal of helping a billion people reach better health outcomes, we're seeking partners who are as committed to clinical excellence and supportive health journeys as we are. 
If that's you, please get in touch.